Best James Bond Casino themed wedding
Don't love too soon, trust too quickly, expect too high, talk too much

(James Bond)
James Bond casino-themed wedding is one of the most popular themes for today's weddings. The Casino theme is suitable for any kind of wedding, from traditional to casual, from extravagant to economical.
The most important thing that you have to remember when planning your casino-themed wedding is that the guests must not know that they are in a casino. It would be rather strange to see people dressed in suits and ties at a casino, so you have to be creative with your decorations and outfits.
Each detail has to be planned with great care and attention so that the guests will feel like they are actually in a real-life casino, but at the same time, you wouldn't want them feeling uncomfortable because they are not used to such an environment. If you want something different then choosing this theme for your wedding is definitely a great idea!
Chateau Challain 
Meet Carrie and Frank, a couple from New York at their James Bond-themed rehearsal dinner party and their fairy tale chateau wedding in France a day after.
Cynthia at Chateau de Challain and her hard-working team blew my mind yet again. The James Bond Casino Royale-themed party was very cool, I'm sure Mr 007 himself would have agreed with me. Everything starting with the black florals made the night special.
Guests dressed in black were spoiled with stylish cocktails and casino games. Everyone fancied the charming MI-6 agent's party. There's something special about James Bond that makes him so lovable.
The jazz band took a great part in creating the right ambiance. They had a playlist that included the most famous Bond movie soundtracks like Skyfall, by Adele, Die Another Day by Madonna, and Goldfinger by Shirley Bassey. And live music is always the best, am I right?
They also had professional poker dealers to make sure all guests were in a real Casino Royale mood. Acrobats hanging in red ribbons from the top of the ceiling were a proper cherry on top of the cake. And yes, a note from my wife – his abs were to die for. I wonder how many pushups can he do? All of them. (Chuck).
Regarding drinks, only the best mixologists came from Paris to create their special cocktails in their own way. Yes, I sampled some of them, they were exceptional.
Chateau wedding in France
I must admit I'm a huge Bond fan. I grew up watching movies from Sean Connery to Daniel Craig.
Anyway, this was my 10th year at Chateau Challain's weddings and this wedding was just as great as the first one I covered. This time around I tried to focus more on details. So I ended up with an amazing set of photos!
The wedding day was a blast and my couple looked stunning! I wish them all the best!
The bride came out, all in white laced dress, with two little white angels AKA flower girls. Elegance and style followed Carrie and Frank everywhere they went. They had a beautiful church ceremony just outside the chateau.
The chateau was beautifully decorated with flowers, candles, and lights. It was a fairy tale wedding!
The wedding reception was held in the garden of the Chateau, which had an amazing view of the castle.
A wedding cake is always a memorable part of the reception. This one looked like it came from heaven!
When the dancing started, everyone got on the dance floor and had a blast. I really enjoyed photographing this wedding!
Check out those flowers there, they are stunning. The evening came with a full-blown party. They partied like there was no tomorrow, Bravo Shine Band Paris!
Bravo Carrie and Frank! I wish you all the best! I know you will be happy for years to come.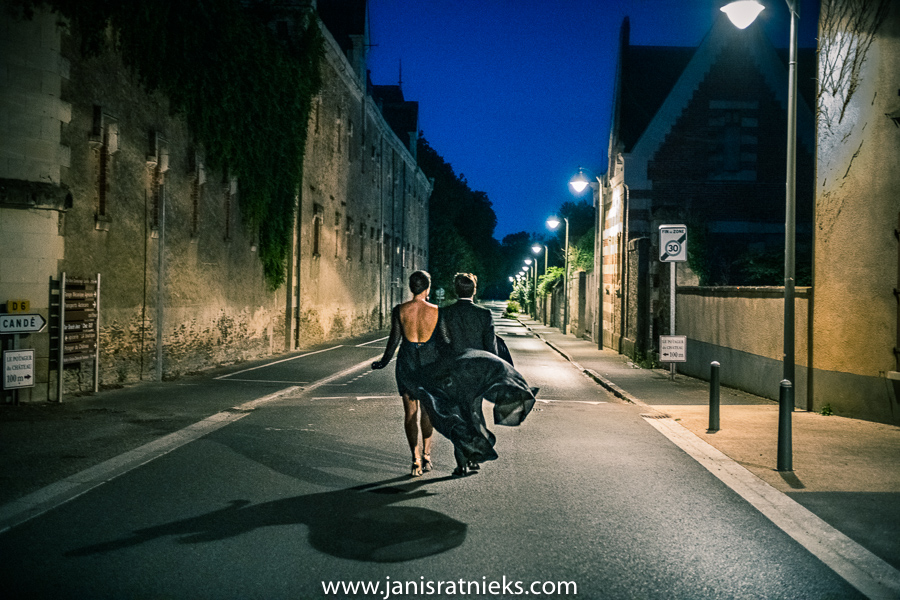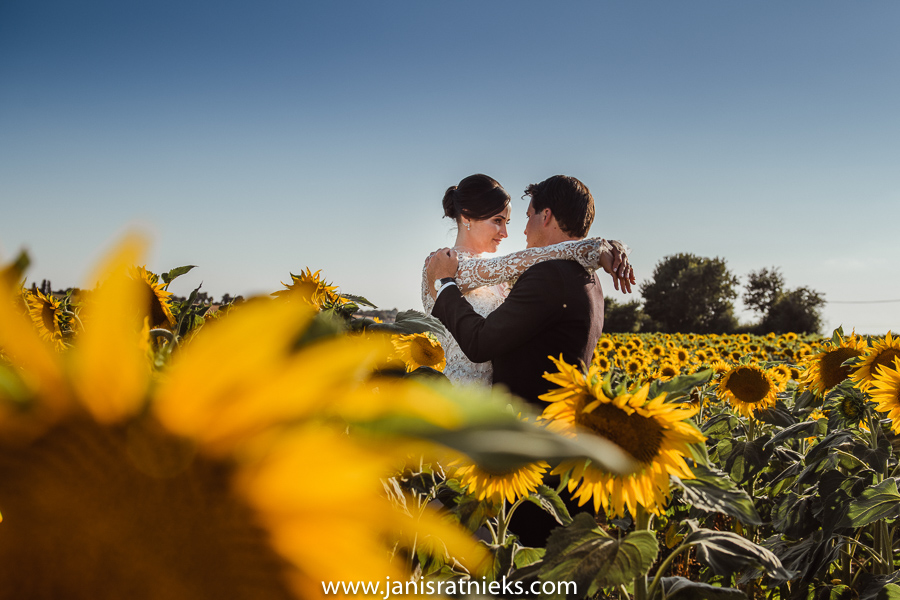 That's it! Stay tuned for more.
If you want to see more weddings that I did in Chateau Challain, please visit those links below:
Juicy chateau wedding in France – Midsummer's night dream at Chateau de Challain
Vibrant and Stylish British Outdoor Wedding in France
Elegant and Timeless Black and White – Themed Wedding in France
The Best ever Springtime elopement in France